UG 3D Design Software
The advanced designing software is the guarantee of precision and reliability of the development.

The continuous improvement for a specific application results in continuously outperforming bits than previous designs.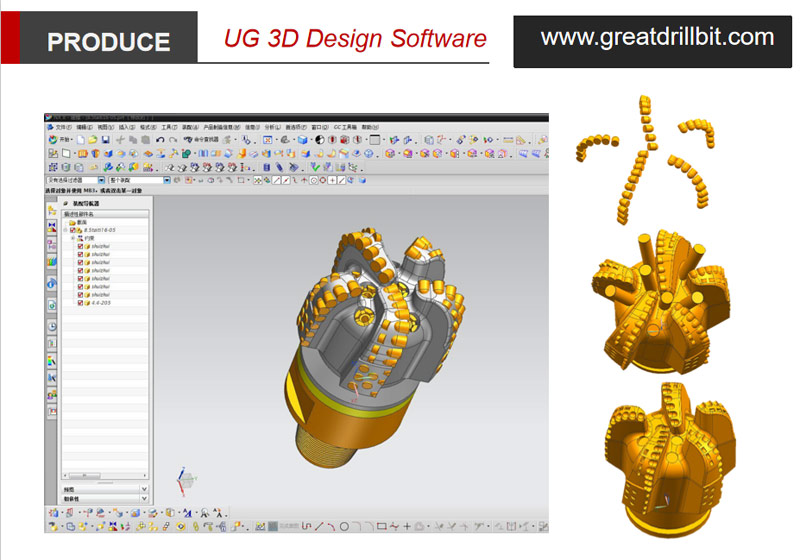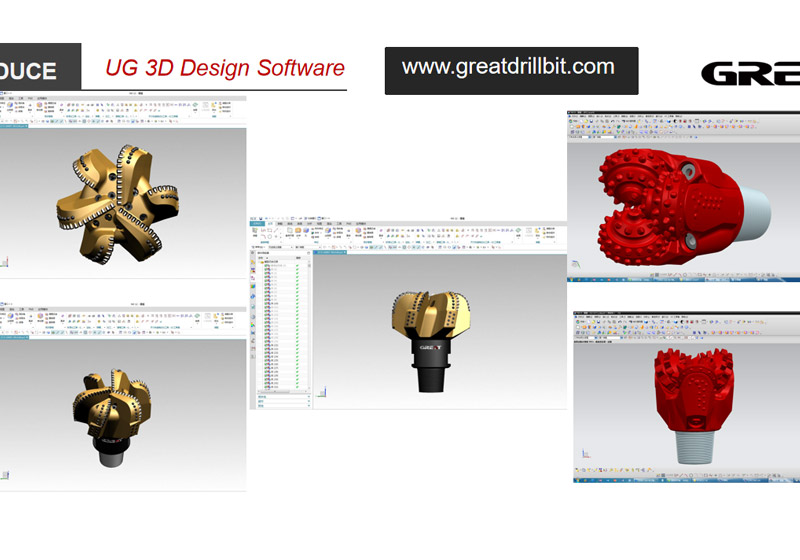 Hole bottom Un-balance force analysis technology

With the help of force balance analysis, we can adjust the cutter configuration and distribution, decrease the unbalance force, mitigate the whirling on bottom and protect the PDC cutters to extend the bit's life.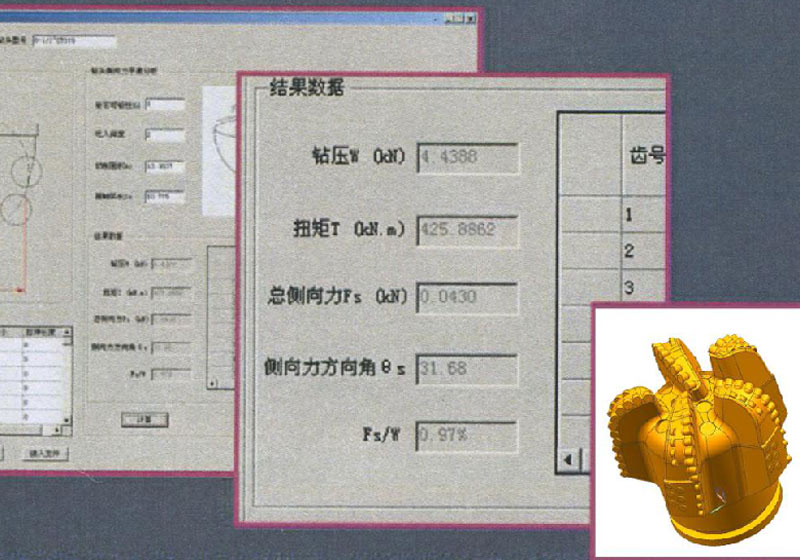 Fluid dynamic analysis and 3D finite element analysis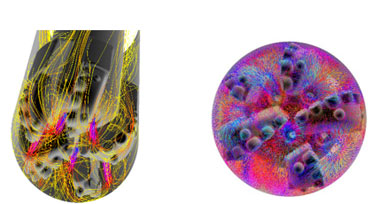 Optimized hydraulic design; CFD fluid dynamic analysis software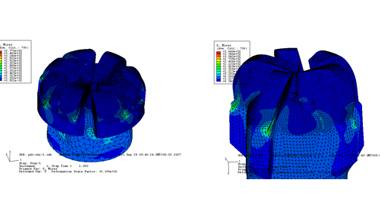 Three dimensions finite element analysis
By means of the advanced fluid dynamic analysis software, simulate the down hole bit the drilling fluid interaction, to optimize the bit cleaning the cutters cooling.
The 3-D finite element analysis model can help to simulate the downhole bit and rock interaction, and to analyze the mechanical state of the bit body and PDC cutters, thereby optimizing bit body and PDC location, and ensuring safe and efficient drilling.