Overview of TCI Bit
TCI Tricone bit is an important tool for oil drilling. When the cone bit is working, the cutting teeth alternately contact the bottom of the well, the rock breaking torque is small, the contact area between the cutting teeth and the bottom of the well is small, the specific pressure is high, and it is easy to eat into the formation; the total length of the working edge is large, so the wear is relatively reduced. The roller cone bit can accommodate a variety of formations from soft to hard.
Tooth shape includes wedge-shaped tooth(X), wide top tooth (K), spoon type tooth (S), conical-ended shape tooth(Y), hemispherical ended shape tooth(Y1), gage protection by diamond enhanced cutters on cone (F), a flat diamond tooth (P). Different tooth types are selected according to different strata.
The Details of TCI Bit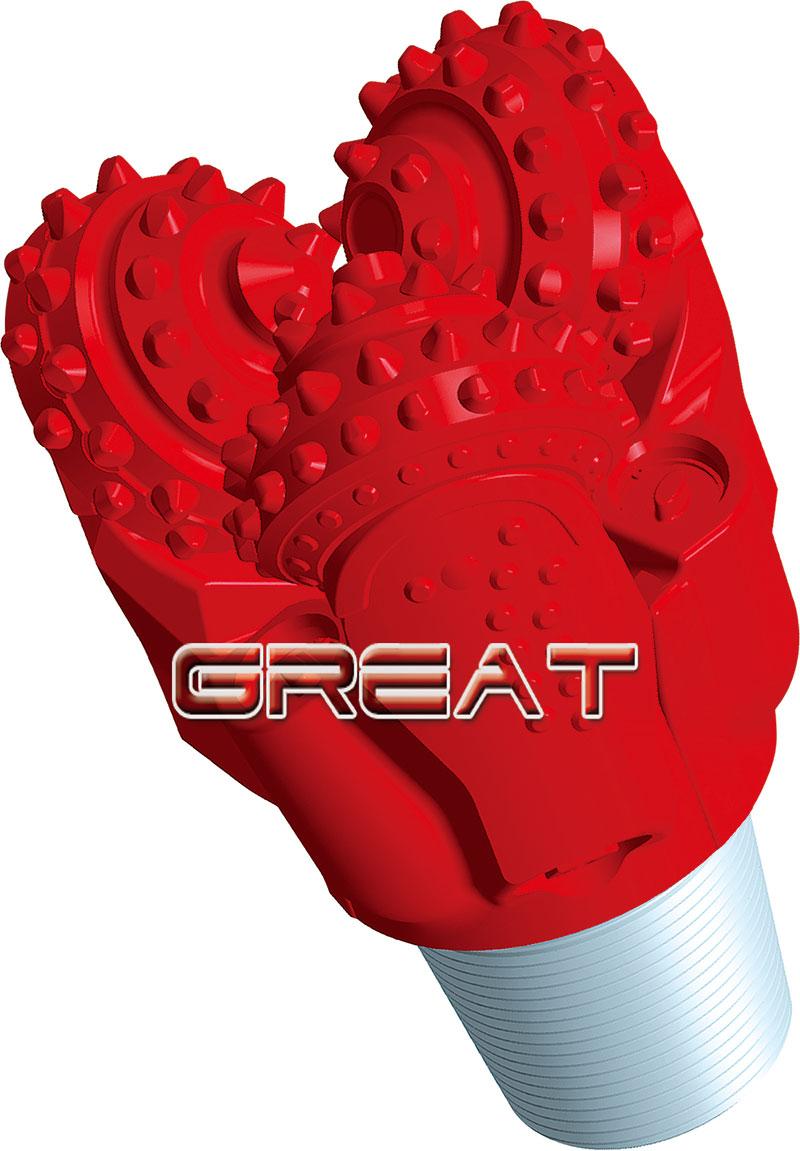 The Advantage of TCI Bit
TCI bit adopts high-strength and high-toughness hard alloy teeth, optimizes the design of tooth row number, tooth number, tooth exposure height, and unique alloy tooth shape, giving full play to insert bit's high abrasion resistance and excellent cutting ability. New wear-resistant material is applied to weld the tooth surface of the steel tooth bit, which can maintain the high penetration rate of the steel tooth bit and improve the life of the cutting teeth of the bit.
Adopting a floating bearing structure, the floating element of this tricone drill bit for sale is made of new material with high strength, high elasticity, high-temperature resistance, and high wear resistance, and the surface is treated with solid lubricant. While reducing the relative linear velocity of the bearing pair, the friction surface temperature rise is reduced, and the bearing life and bearing reliability under high drilling pressure or high-speed drilling process conditions can be effectively improved.