Overview of Core Barrel Roller Bit
The roller bit core barrel uses high carbon steel and a special bit Angle to maintain drilling strength and efficiency.
There are three types of core barrels:
Core barrel with bullet teeth is used for cutting an annular ring in rock or concrete(also reinforced concrete).

Core Barrel with roller bits is used in very strong rock formations(compressive strength >100Mpa).

Cross cutter core barrel is mainly used to break rock cores that remain in the borehole after using a core barrel, also suitable for drilling hard, jointed rock(<100Mpa) and for penetrating through layers containing boulders.
Applicable layers: dense sand, gravel, and medium hard rocks, etc..
The Details of Core Barrel Roller Bit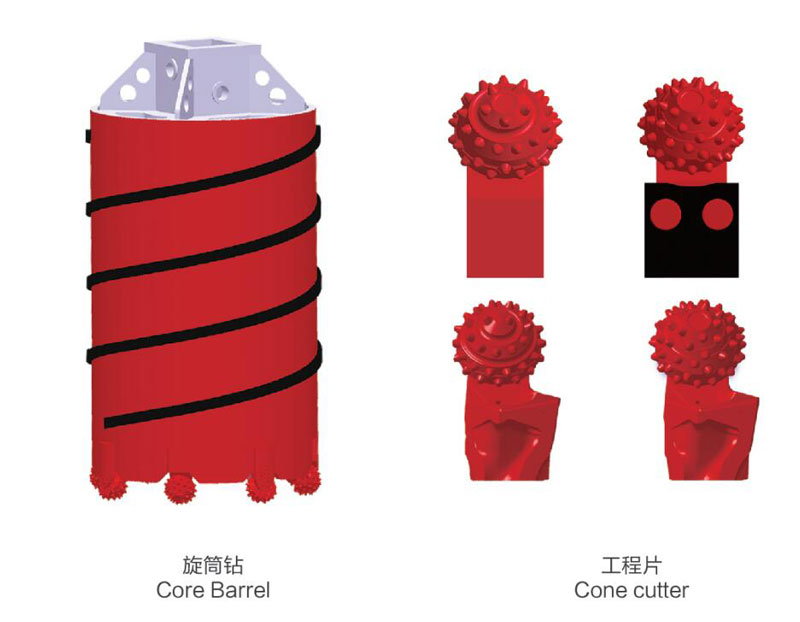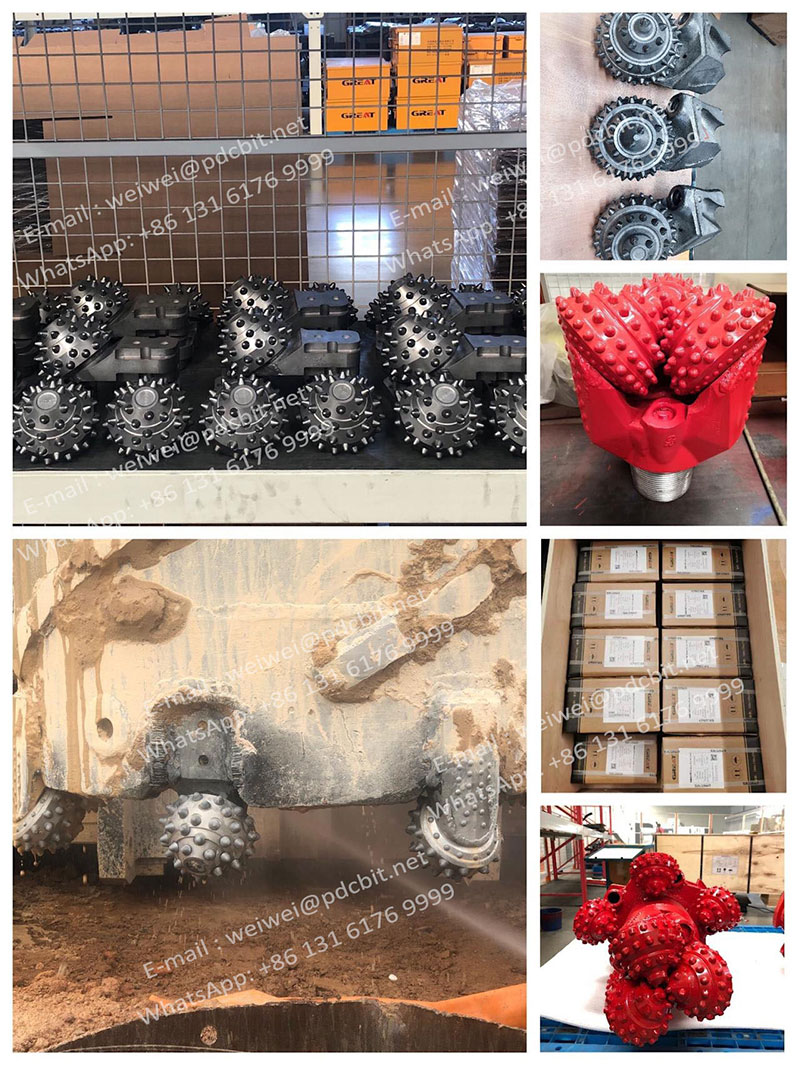 The Advantage of Core Barrel Roller Bit
The reaming bit consists mainly of four or more cones. The main cutting teeth are new wear-resistant alloys for tungsten carbide inserts and steel teeth. The new formula and the new process of high-quality tungsten carbide teeth improve the service life of the reaming drill. The guide is a cone drill bit or a scraper drill bit.
The bearing seal uses high-performance O-ring seal or metal seal bearing and special grease for imported drill bit.
Special inserts are placed on the outer diameter of the head to reduce the wear of the head during the formation of abrasives in directional and horizontal wells, prolonging the life of the drill.
Replacing Cutters and Cutting Cost-On most Hole Opener designs, the cutters can be easily replaced. The cost to replace a cutter is a fraction of the cost to replace a large tricone rock bit.