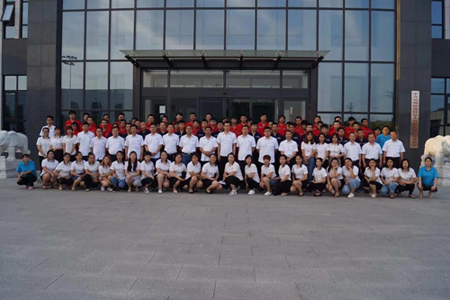 GREAT Style: Responsibility, No-Shirk.

GREAT Spirit: Shares Joys and sorrows, both together.

GREAT Employment Standards: First good morality, Then the ability.

GREAT Mission: Begin with drilling requirements, End with customer satisfaction.

Quality without defect, customer without complaint.
We, named our products brand is GREAT, which we hope to be like the China GREAT WALL, keep longer history, stronger, and also great quality.
Mr.Zhankui Zhang is the owner of GREAT, and born in 1980. When he was young, he leans the technology to repair, selling PDC bits and tricone bits from his father since 1998, with several years of experience, he founded GREAT. As He is a solider, so he is very strict with our management in every department, especially our production department, because the quality is GREAT life, we not always selling our bits, but also serve our customers from all over the world.
Four principles of product quality: Do not involve any PDC bit or Tricone bit, Rock reamer that cannot meet customer needs; Do not manufacture unqualified products; Do not accept unqualified products; Do not transfer unqualified products;
GREAT Safety culture: Safety first, Quality is the second, Production is the third.

Safety in production is the greatest benefit. Safety accidents can be controlled, prevented and eliminated.

GREAT Core values: efficiency, innovation, integrity.
We hiring experienced designers and engineers to optimized our original design, to achieve higher efficiency works for saving more drilling costs.
Our team constantly innovates, produces better quality products, serves the customer, obtains the customer's high praise.
Integrity is very important, once our customers choose to cooperate with us, it is to trust us, we set integrity in accordance with customer requirements, to provide higher quality products, in order to lay a good foundation for long-term cooperation in the future. What we pursue is cooperation forever, will not cheat the customer because of a profit.
All our employees look like a big family and do our best effect to work hard and make our great quality bits. But also we all have a thankful heart, Firstly we thankful our customers choosing us, and we will supply our best service with great quality products. Secondly, we thankful we have a great team, they teach us and we bringing up from GREAT.
At last, we all thankful GREAT give us a good opportunity working.