The Steel body PDC bit body is made of AISI 4145H round steel. The cost of Steel body PDC bit is lower than that of Matrix body PDC bit.
Every Steel body bit shall have heat treatment, to improve the mechanical properties of steel, to eliminate residual stress and improve the cutting performance. Each blade surface shall be welded with hardened material to increase wear resistance and erosion resistance.
Steel Body PDC Bit For sale
Most of our raw material is made in the USA and France. Our supplier technical engineers come to our factory training our welder and have a meeting to show their new products regularly. We communicate with our supplier very well and are very happy. So if our customers need, we can ask our engineer to have a meeting with each other face to face. And Every bit has its own tracking card and serial number. For any of our bits shipment to the field, you can provide the serial number, then we will check what kind of cutters we use in the steel body PDC bit and what about the design. Then we can make an optimized design very fast.
We select the advanced production technology and equipment, strictly control the whole production process, and we inspect the finished PDC drill bits.
Why Choose Great Steel Body PDC Bits
Steel body PDC bit can be customized for mining, oil well, water well, explorer well drilling.
A lot of people changing their minds to use Steel body PDC bit. Because GREAT has new technology hard facing material and sleeve to prevent washout the nozzles. so it is also widely used for Oil&Gas well drilling and water well drilling.
Bit diameters range from 3" to 36" with a variety of cutters and optional back-out cutters as well as various blade counts.
we can also make several design changes according to the customer's feedback, and finally, ensure the customer's excellent drilling effect.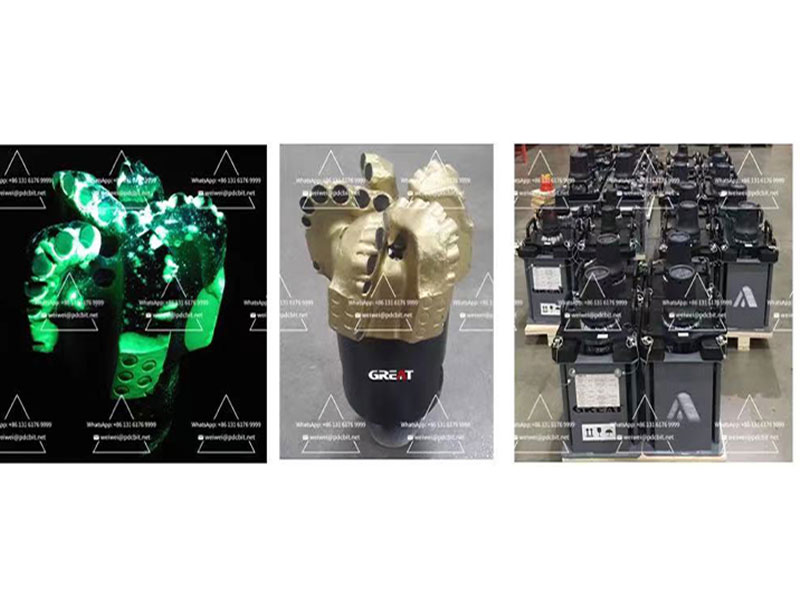 Matrix VS Steel Body PDC Bits
In terms of the metallurgical properties of the two materials, steel and matrix are the exact opposite of each other. The tungsten carbide particles in the matrix are metallurgically bonded to form a hard and brittle composite material that is more wear-resistant than steel and is preferred for high solids content drilling muds. Steel, on the other hand, is ductile, tough, and well able to withstand greater impact loads.
Steel body PDC bits are milled from billet steel for a stronger, tougher construction. While steel body PDC bits are easier to manufacture, the production of matrix PDC drill bits is a rather time consuming process.
Although matrix and steel body bits perform the same task, that is drilling, the difference in their structural capabilities results in different bit geometries. The main factors affecting the design of steel body PDC bits and matrix body bits are mechanical design parameters, hydraulic conditions and the properties of the rock being grilled.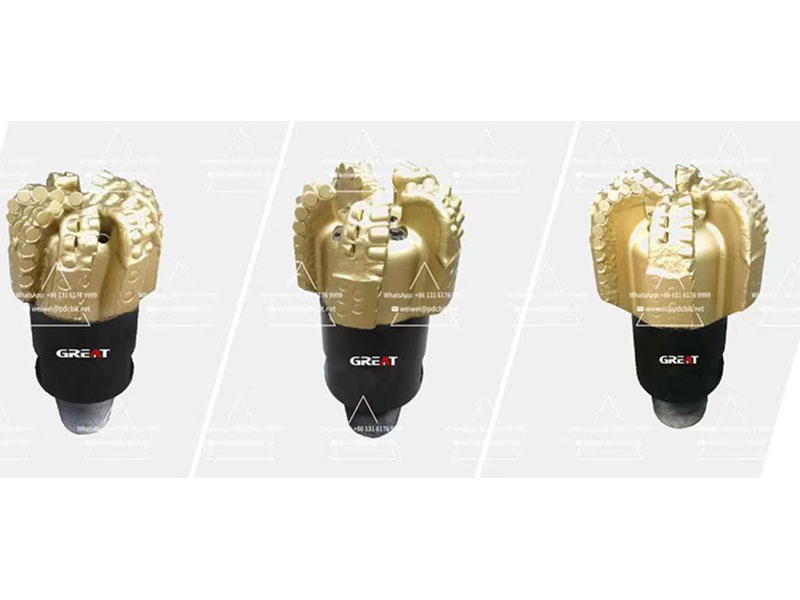 Steel Body PDC Bits Design
GREAT, one of the most trusted pdc bit manufacturers, protects exposed parts of the drill from wear and erosion by hardfacing and coating with a dedicated design.