Overview of Steel Tooth Bit
This superior method provides a stronger, more impact-resistant tooth than milling because the metal particle structure during forging is protected, resulting in stronger teeth. The details of Steel tooth Bit.
GREAT heat treatment process selectively carburizes the bearing wear surface to ensure the toughness of the structure. This provides long-lasting and reliable bearing performance.
Critical tooth hard-facing process is continually monitored and updated to ensure the highest quality hard facing deposit.
Steel tooth drills are suitable for extremely soft formations with low compressive strength and high drillability such as clay, mudstone, chalk, etc. They are also suitable for medium strata with high compressive strength, such as soft shale, anhydrite, medium soft limestone, medium soft sandstone. Medium stratum with a hard interlayer.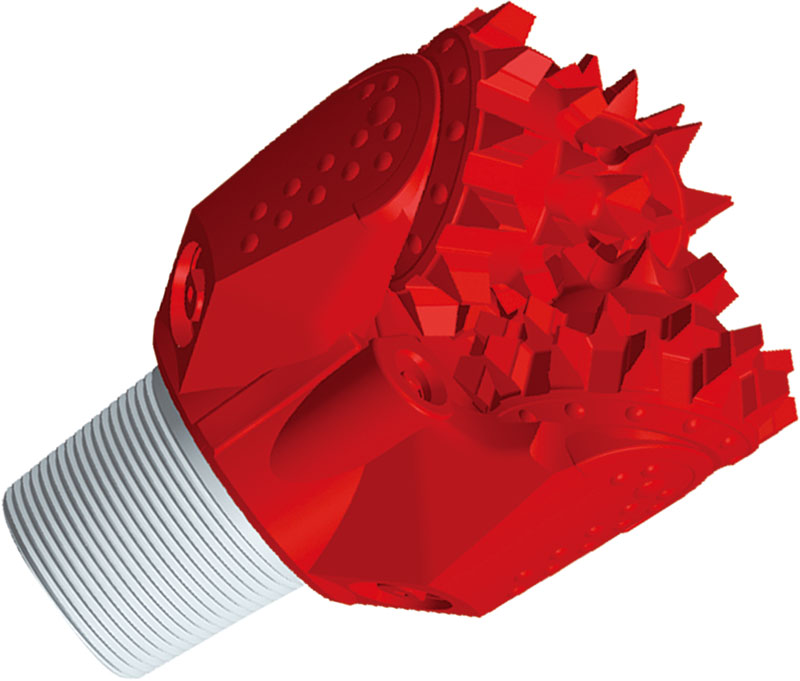 The Advantage of Steel Tooth Bit
The optimized tooth structure makes the wear-resistant alloy of the tooth surface and the tooth top weld thicker and more aggressive, effectively improving the wear resistance of the tooth and greatly increasing the mechanical drilling speed.
Using a new welding process, a new welding material is used on the inner and outer teeth surfaces of this tricone rock bit so as to make the teeth more wear-resistant.
Steel tooth bits are rubber sealed for durability and reliability.
Our Steel tooth bit drilling in the field: