PDC bit

Our PDC bit has excellent Feedback in the Middle East. It is great news as our trial orders is very successfully.
Tricone bit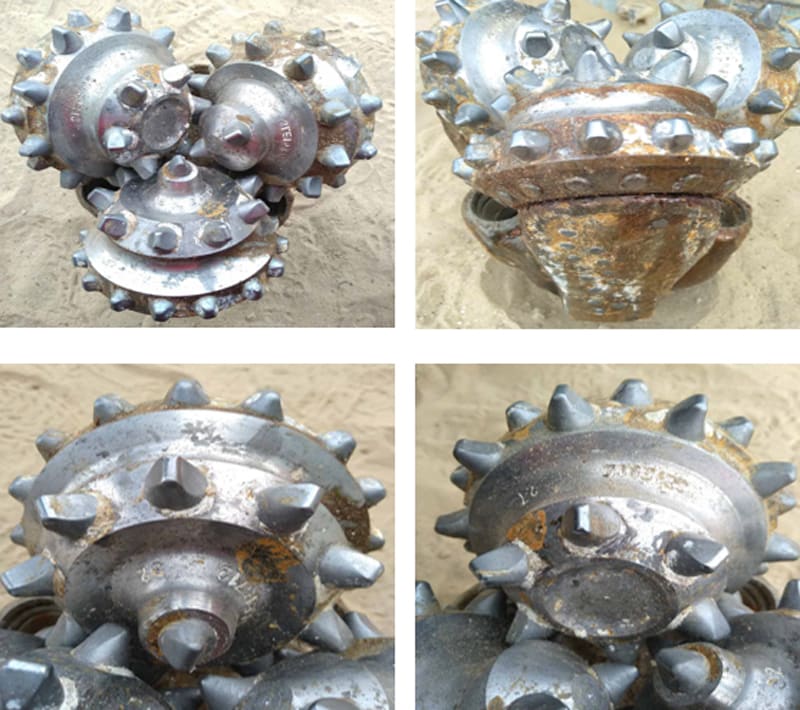 The BHA which includes GREAT Tricone bit drilled the interval of 2840-3325 m. Drilling time for this interval - 72 hours, ROP - 6,74 m/h. The reason for the lifting - the geophysical surveys. This type of bit showed a very good result in ROP and durability. According to the Tricone bit program, the planned ROP-5,0 m/h. Very stratified rocks were drilled with a bit, mainly dense clay up to 30%, abrasive sandstones up to 45% and hard siltstones up to 25%. While drilling and lifting the tools, no complications were observed. On the surface, a visual inspection of the BHA elements did not reveal any damage. The condition of the bit is classed as - 0-1-DL, CT-S-X-IN-RR-TD. Bit has not lost the diameter. Jetting nozzles - clean, no blockages. Depressurization of supports - no. A visual inspection of the thread revealed no damage.
Total footage of the bit: 512 m. The bit was used to drill a shoe in the other two wells;
Total drill time: 79 h.

The bit has worked over 650,000 revolutions with very good technical performance.

Bit is suitable for further use.
Recommendations:
To increase the ROP, it is required to increase the working WOB to 9-10 tons;

Do not use bits without hydraulic nozzles;

The WOB should be fed smoothly and continuously. Automatic feeding (auto boring) of the WOB is recommended.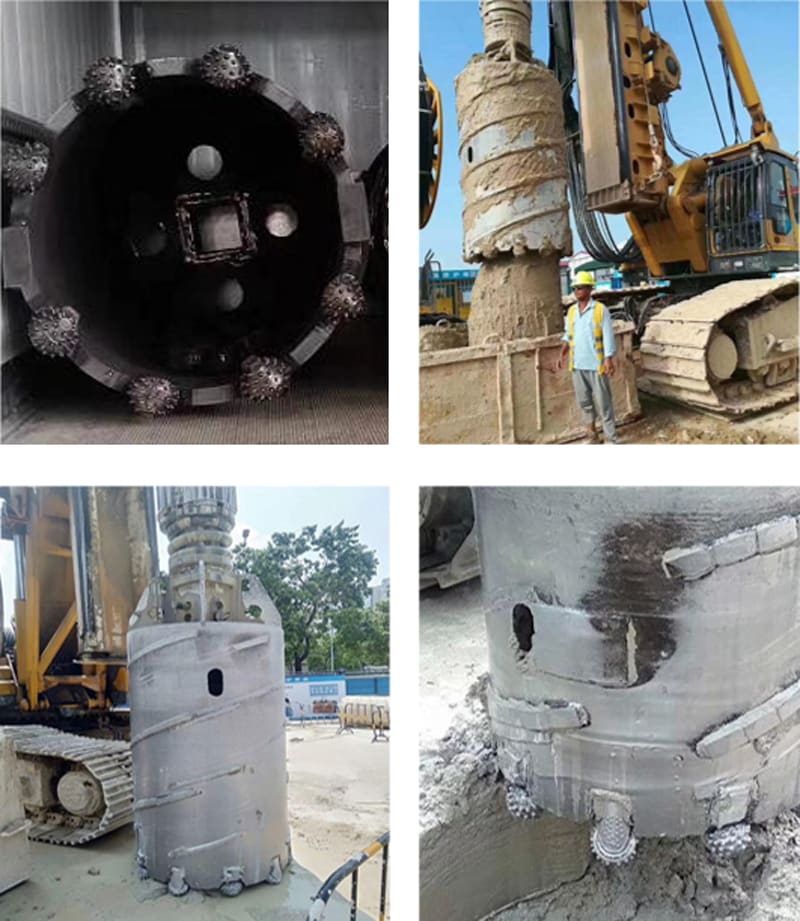 Diameter:1.2m

Roller bit type: 8 1/2" GT637

The depth of pile foundation: 45.5m

The depth of rock: 29.5m

Formation type: Moderately weathered granite

Formation Hardness: 110~125MP

Roller cone condition: The teeth with normal worn, the bearing in good condition, and can be used again.
If your foundation project has any needs to Roller bit and Roller bit Core barrel. Please first think about us. We will provide more details technical sheet according to your request.