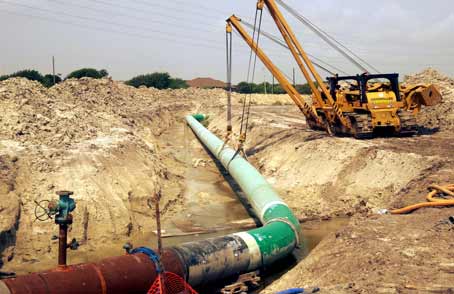 Horizontal Directional Drilling (HDD) is not excavation surface conditions, the laying of a variety of underground utilities (pipes, cables, etc.) of a drilling way, it is widely used in water supply, electricity, telecommunications, gas, gas, oil and other pipeline construction, it is suitable for sand, clay, pebbles and etc. GREAT can choose different models according to different formation of pipeline construction.
Horizontal Directional Drilling(HDD) process & How it works
1: Pilot hole drilling ( so it is important to choosing a good quality PDC bit or tricone bit ,it is also named Pilot bit).
2: Reaming : mainly use hole opener(Rock reamer) for hard rock formation.
3: Pipe pull back : The pipe installation is the final steps in HDD .