Overview of Bi-center Bit
This type of Bi-center bit mainly used for medium to medium-hard compressive and abrasive formation, it has medium and high-density parabolic crown and heavy cutters density for the bit has good impact resistance and anti-abrasive, high wear-resistant diamond gauge, the bi-center drill bit has a longer service life.
In directional applications, Bi-centre bit performance usually presents performance challenges in terms of efficiency versus power availability and dynamic issues.
GREAT designed the bi-center bit to enlarge the wellbore diameter, to replace under reaming, to help control rouble zones and for expandable tubular.
Bi-center Bit Design
We designed this bi-center bits with close attention to hydraulic optimization to improve chip removal and ensure effective tool cooling. In addition to the improved hydraulic configuration, the cutting configuration was carefully studied to ensure that it is both effective and balanced - not only on conventional components but also when used in combination with a bent-case motor. This design concept of bi center bitscombined with GREAT's wide range of PDC cutters grades and geometries results in a bi-center drill with excellent drilling performance.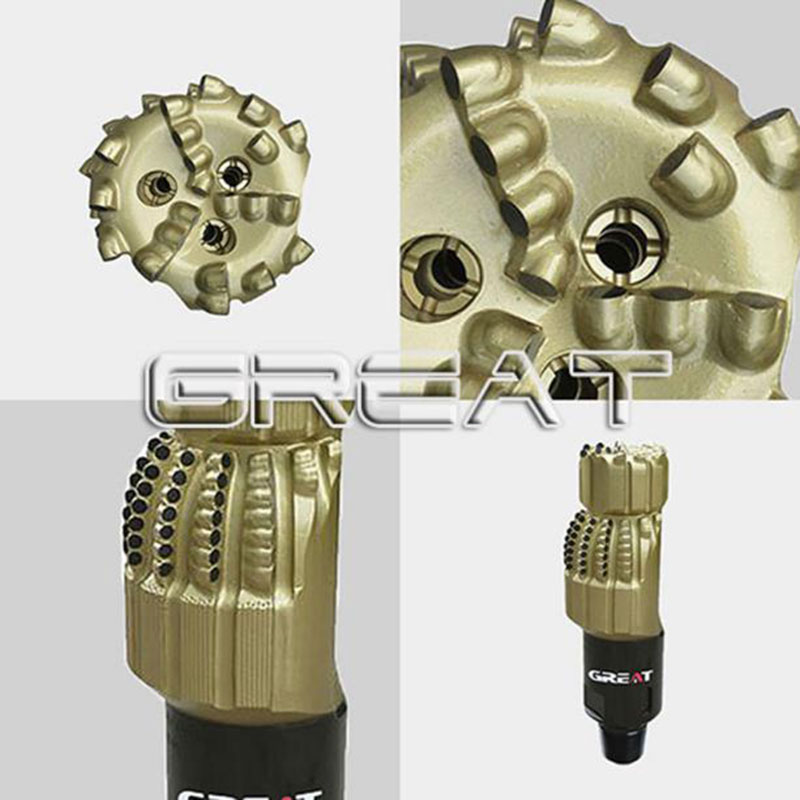 The Specification of Bi-center Bit
Here are the bi center drill bit sizes.
| | | | |
| --- | --- | --- | --- |
| Reaming Size | 12 1/4" | Nozzle Qty | 3NZ |
| Pass Thru Size | 10 1/2" | Gauge Lenghth | 2.5" |
| Blade | 5 | Connection | 6 5/8" API REG |
| Primary Cutter Size | 16mm | Make up Torque(kN.m) | 51.7~56.9 |
| Rotary Speed(rpm) | 60~260 | Weight on Bit(KN) | 30~260 |
| Max.WOB(KN) | 180 | Flow Rate(lps) | 35~70 |
The Advantage of Bi-center Bit
Our Bi-center bit is one piece body, you will never worry about broken.
We can adjust the bi-center diameter according to your casing diameter. Generally speaking, the bigger pilot bit has a smaller reaming size. The smaller pilot bit has a bigger reaming size.
GREAT's casing protection features cutting structure that provides a reliable way to drill, protecting both the cutting structure inside the casing and the casing itself.
During the design process, the pilot and reamer cutting structure of this PDC bit are force balanced as a single unit. This provides the bi center drill bits increased drilling efficiencies in both vertical and deviated wells.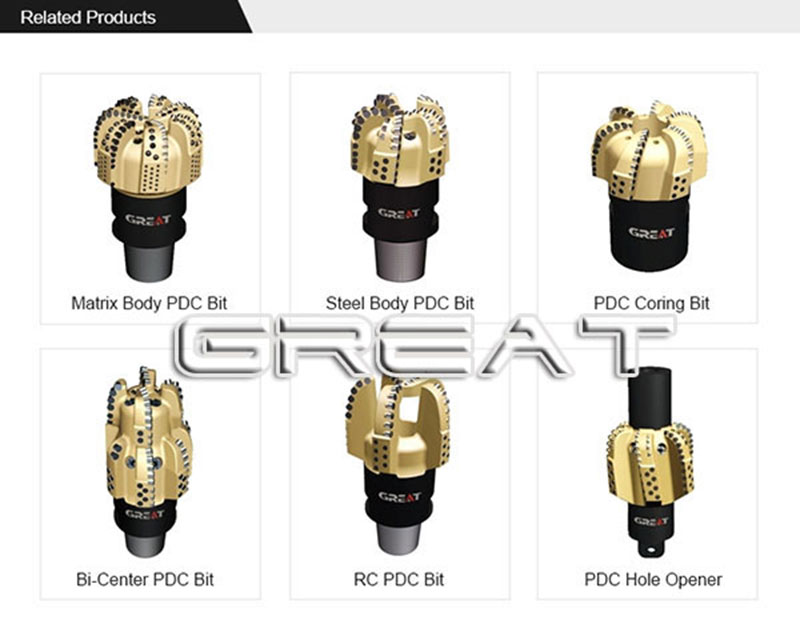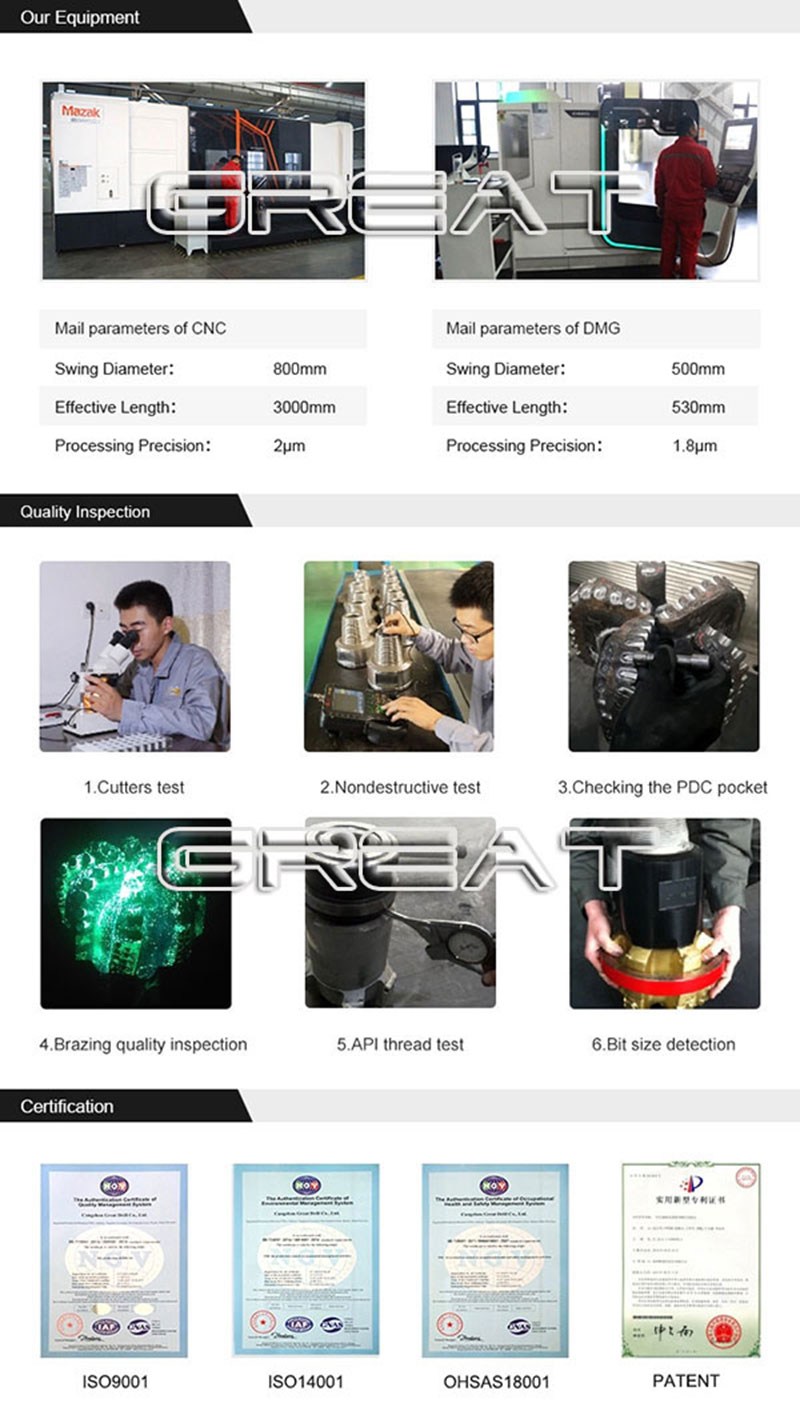 If you are interested in bi center bits, just feel free to contact us!