Overview of Drag Bit
Drag bit are manufactured from forged high-quality alloy steel and hard alloy, plus state of art welding technology and multiple precision heat treatment to provide the highest penetration rate and longest lifespan at the roughest condition.
A drag bit is usually designed for soft formations such as sand, clay or some soft rock. However, they will not work well in coarse gravel or hard rock formations. Uses include drilling water wells, mining, geothermal, environmental and exploration drilling. Whenever possible, they should be used to drill pilot holes because they produce cuttings that are easiest to log.
Three-wing bits tend to drill faster, whereas four-wing bits are longer-lasting, more durable, and drill a straighter hole.
The Details of Drag Bit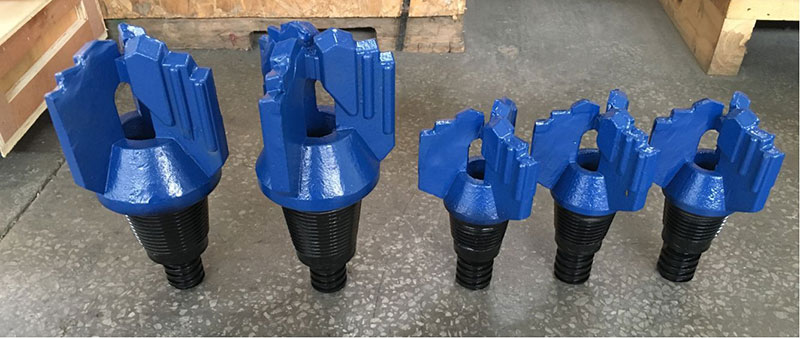 The Advantage of Drag Bit
The blade system allows you to replace worn or damaged individual blades rather than the entire bit. The cost of purchasing multiple blade types and sizes is much lower than the unit. Prepare a variety of blades to ensure your time on site is most effective. The drag bit is suitable for the formation with low hardness and high plasticity.
From 3 7/8" three-step bits to 6 1/4" four-step bits to the various sized chevron bits, this replaceable blade system offers high-quality carbide-tipped wings that weld onto your pipe or threads are cost-effective and versatile.
GREAT also produces and sells various drill bits for oil fields, mines, geological surveys, hydrology exploration, engineering piling, geothermal development, Wells and other applications. At the same time, we will provide specific solutions according to customer requirements and actual drilling conditions